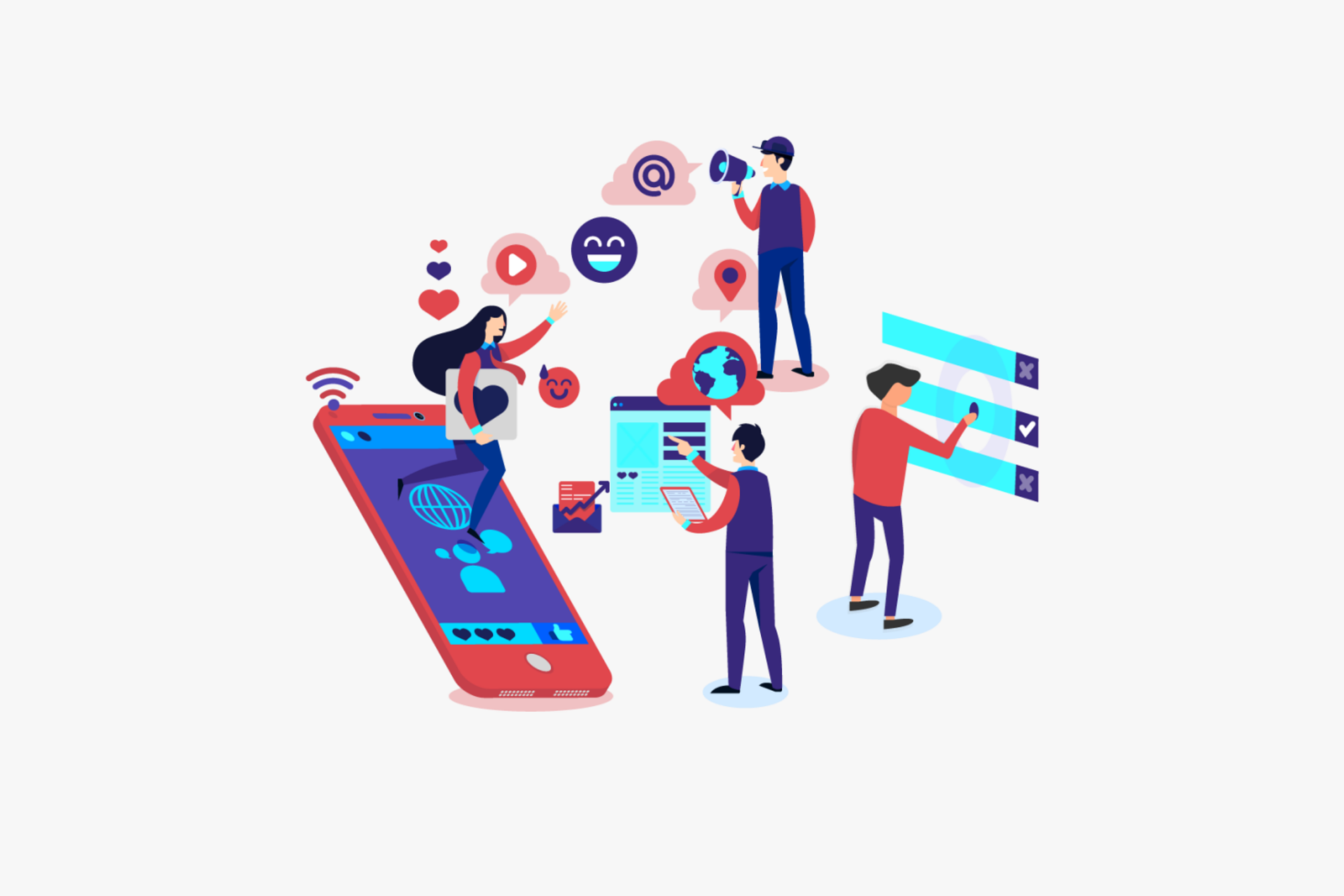 In the unpredictable and ever-changing world of social media, the idea of an unexpected crisis affecting a brand can be daunting and demoralizing. However, times of crisis can easily become moments of opportunity, so learning how to prepare and adapt for a crisis is a key mark of success for any company. Crisis communications is a vital part of your business and its reputation, and this guide will help you plan to prevent and control a crisis in ten steps.
PLANNING FOR CRISES
Step One: Create a social media policy
By creating a clear social media policy to share internally, you can effectively prevent many crises ahead of time. Although a company's policy will vary depending on factors such as its size and field of industry, every social media policy should contain information in the following areas:
Confidentiality – underline information employees should be encouraged or prohibited to share.
Copyright – clear instruction on how to use and credit third-party content.
Brand voice – set expectations for the tone and language employees should be maintaining whilst representing the organisation.
Privacy – specify the way people should be interacted with online, in both public and private communication channels.
General expectations – information specific to the organisation, containing details about how often it is appropriate to post, subject areas to avoid, information the company can and can't provide.
Step Two: Security
Reduce the chances of a cyber security crisis by taking necessary precautions, such as documenting which employees have certain passwords with the appropriate level of access. It is important to remember to consider employees who have previously had access to certain passwords and have moved to another job or role. Our best practice recommendation is to ensure you update your passwords whenever this occurs.
Step Three: Social Listening
Monitoring brand mentions and social sentiment is an important tool which allows you to capture how people feel about your brand and be attentive to feelings shared online. A key tip to prevent a crisis like this spiralling out of control is to look out for sudden spikes of negative feedback online, particularly through hashtags and name mentions, and to investigate the route of the issue as soon as possible.
Step Four: Define your crisis
Before any crisis hits, it's important to plan what exactly constitutes a crisis for your company. It's defined as a major negative change in the online conversation surrounding your brand, but the scale of this varies for different companies. For example, one hundred negative reviews for Apple would be a drop in the ocean, however one hundred people criticising a small local business would massively damage the brand in the long-term. It is worth evaluating relevant magnitudes of a crisis in order to help save time going forward.
Step Five: Craft a crisis communication plan
One of the most pivotal parts of preventing and preparing for a crisis is sharing a company-wide communications plan. This will allow the organisation to work together to respond quickly and effectively to an issue, and should contain the following subject areas:
· Roles & responsibilities for every department
· A reminder of your up-to-date social media policy
· Guidelines for identifying the crisis type and its magnitude
· Steps that can be applied to any crises
· Approval processing structures for posting on social media
· Any pre-approved messages or information

FOLLOWING A CRISIS
Step Six: Pause the schedule
When a crisis occurs, any communication that is irrelevant to the crisis can add another dimension of upset, confusion or embarrassment to the situation. Remembering to pause scheduled posts and take a step back from the limelight will ensure your communications plan isn't unexpectedly derailed, meaning you can maintain a consistent and appropriate tone during this time.
Step Seven: Communicate Internally
Keep your organisation and your stakeholders on the same page as you weather the storm by making sure that your employees are aware of your organisation's position and keep communication clear and concise to avoid added confusion.
Step Eight: Communicate Externally
This is one of the most important factors in recovering effectively from a crisis: communicating quickly. More than a quarter of crises spread internationally within just one hour, so replying to an issue with honesty, openness and compassion is vital. However, just one statement won't fix the problem – researching and communicating with people directly has been shown to improve brand trust and build back reputation.
The highest priority should be to engage, not argue. Resist aggravating and amplifying the situation by upsetting consumers. You can also do this by keeping the conversation human. Use a friendly and sincere tone when responding to criticism, and slightly alter each response so as not to come across inauthentic, dismissive or detached from personal concerns.
Try to offer more information by pointing people in the direction of credible sources such as your email address or phone number to show you're taking action. This will also move the conversation away from the public domain, where it may continue to gather momentum, and show that you are engaging with the concerns of the individual on a personal level.
Step Nine: Monitor
By evaluating the situation every step of the way, you can make sure the correct plans are in place to make your crisis communications plan as effective as possible. Remember to stay active, keep communicating and addressing any issues that arise.
Step Ten: Learn from experience
Finally, we recommend orchestrating a debrief where the situation can be discussed in detail, keeping a record of what happened and how you reacted to it, and from there you can build an idea of your strengths and weaknesses drawn from experience across the company.
Social media is not something to be scared of – it's an invaluable tool for rapid, direct communications, providing support to people who need help or more information and can also give you the ability of social listening. Therefore, when used correctly in a crisis, it can save your reputation and build back that critical trust and support.
At Seren, we can develop a PR strategy to assist in safeguarding your reputation both online and offline, so you can rest assured that any issues that may arise will be managed promptly, professionally and with minimal detriment to your business.
Contact us today for more information on responding to a crisis or if you require assistance in promoting, protecting and enhancing your organisations' brand and reputation.