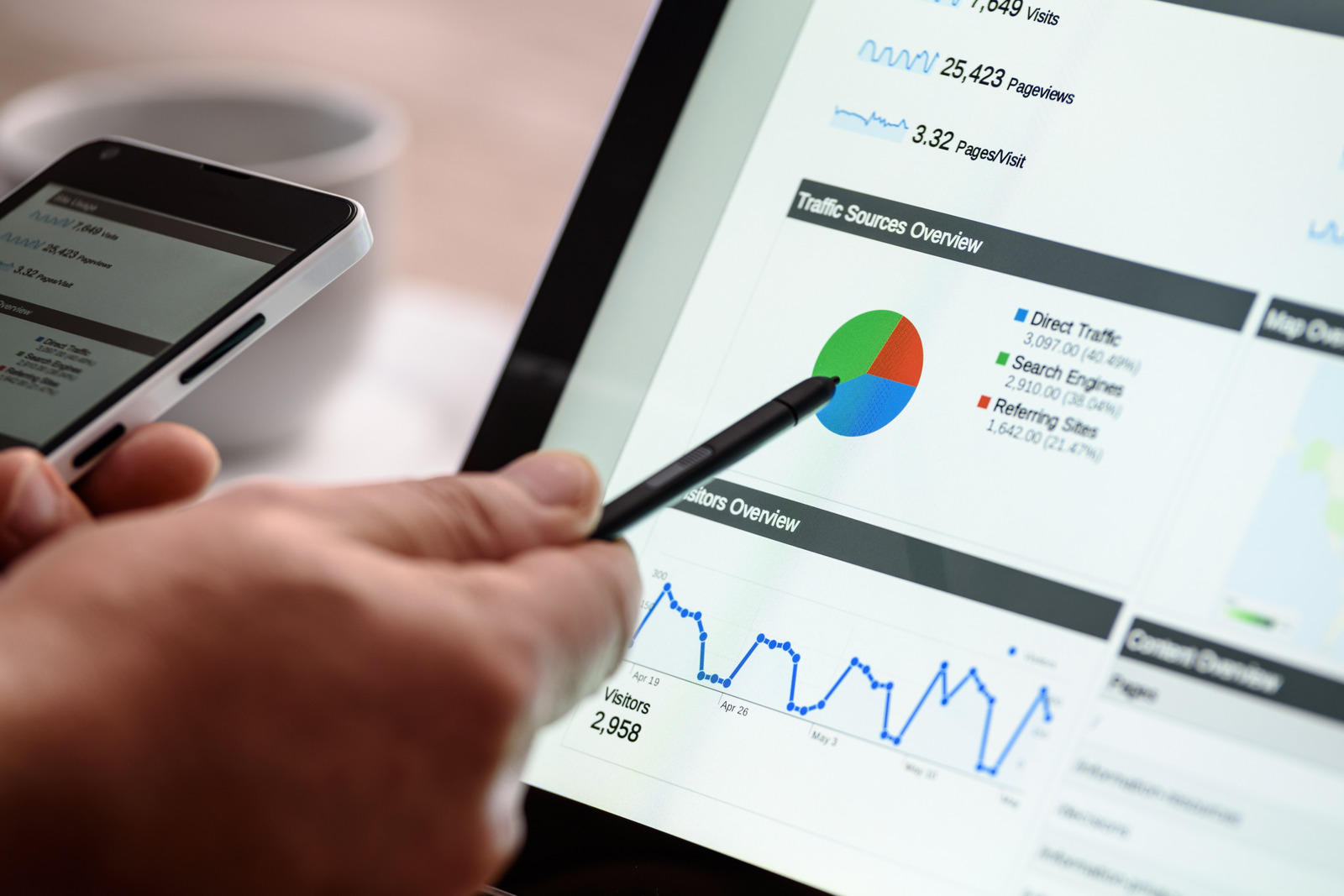 What can be done to market your business during lockdown? What can be said when your business is in standby mode? Should you even be marketing your business at the moment? The team at Seren Global Media, gives some advice about marketing your business during the lockdown period.
It's been several weeks since the UK Government prescribed measures for social distancing, leading to the temporary closure of many non-essential workplaces and the diminished need for the products and services of many others – but you don't need me to tell you that. With no clear end-date given yet, there is an indefinite period of lockdown still to go before many companies can get a chance to return to anything like their usual levels of productivity and turnover.
However, even if your company has been negatively affected, now is not the time to cut back completely on your marketing and PR strategy. Far from it. Cash-flow may be an issue for some businesses, and difficult decisions may have already been made, but it's important that your company's brand doesn't simply vanish from prospective customers sight during this period.
It is proven that businesses that adapt and keep up a dialogue with their consumers during difficult times are best placed to bounce back when circumstances change for the better. So, there is still a lot you can – and should – be doing right now to ensure your business comes out of this situation ahead of your competitors.
Many business owners and management teams will question the point of marketing when the business is currently shut or on standby, when the world is in the midst of a health crisis.
But the answer to both should be a resounding YES. Probably just not exactly in the ways you have done previously. So, what are the best things to be focussing your attention on?
Social media
People are spending more time at home, more time online and ultimately (and inevitably) more time on social media. It is the way most people are remaining connected to their friends, family and the wider world during enforced social distancing. It's also where many people (and I don't encourage this) go for information on the latest developments surrounding the virus.
This means that social media is a prime way to contact your customers and get the message out there that you still exist. It's best not to be too salesy or pushy at this time and to be sensitive to the ongoing crisis in any posts you make.
But use social media as a way of explaining any changes your company has made, or may be making, and share any good news stories you may have. Good news is something everyone is craving, so even if it isn't directly about your business, share anything you feel can lighten the collective mood and inspire people through this period.
Also, be aware of including relevant hashtags. Things like #stopthespread and #stayhome are particularly popular and pertinent. As well as showing solidarity and empathy, inclusion of these relevant hashtags will help extend the reach of your social media posts.
SEO – Search Engine Optimisation
Most people will search in Google for the products or services they require. By improving your company website's visibility and optimising how your website is regarded by the search engine, you will be able to push your company to appear towards the top of any relevant search results. SEO is the process of gaining website traffic from free, 'organic' or natural search results. There are several ways this can be achieved, primarily, by ensuring your website has good quality, relevant content and is designed to make the most of these attributes. SEO can appear to be a complex labyrinth for the uninitiated, so it's wise to get advice from the professionals. We can help with this.
Online advertising
As has been mentioned previously, people are online now more than ever, so advertising your brand with Google or on a local or national news site is a great way of keeping your business in the public eye. News websites have, understandably, seen a large increase in traffic during the crisis, so getting your advert onto a local news site can be a great way of maintaining brand visibility. Pay per click advertising is also currently very cheap, as many businesses are choosing to cut back on advertising their products and services. But if you are willing (and able) to put some funds towards it, you should see a valuable return on your investment.
Email marketing
Using email is a great way to connect with your client base. It will lead to an ongoing relationship, and a well written professional message can do wonders for the trustworthiness of your brand. Keeping customers up to date by sending a regular newsletter stating how your business is adapting to circumstances and informing them of any latest offers or changes in service will certainly be appreciated – just don't overdo it!
Email delivery companies such as Mailchimp make it easy to manage large databases of contacts and have set templates to make laying out your email much easier. Even though these templates can give your newsletter a little more polish, it's still a good idea to get professionally written content if you want to maintain the professional reputation of your business's brand.
Get prepared
For some businesses, even the idea of trying to continue to practice its usual service is an anathema. The very nature of some companies is such that they are unable to continue to work in any way approaching normality. But, even for these businesses, there are things that can (and should) be done.
Whatever situation your business is in, now is a good time to prepare to set yourself up for future success. Make the most of this down-time to design a new website, sales presentations or other traditional marketing materials, such as adverts, flyers and banners. Maybe even give your brand a complete overhaul by a professional designer or brand agency. Most importantly, plan a complete marketing strategy to enact both during and after the lockdown. There may well not be a complete return to normal (by previous standards), even when lockdown is over, so don't count on it and try to be flexible.
Most importantly, don't waste this precious time, use it to improve your position for when things bounce back. If you don't have the skill set necessary, get in touch with some marketing or PR professionals (like Seren) and see what can be achieved. It's also a great time to start learning new skills related to your business for when work starts up again so that you are not just scrabbling to get back to the same position you were in before, but to an even better one.
The business owners that refuse to bury their heads in the sand despite these trying times will be the ones leading the way during the eventual bounce-back surge.
By adjusting your marketing strategies, you will be more likely to meet your customers – old and new – where they find themselves now. Find a way to adapt and you will give your business the best chance of staying afloat and even thriving against the odds in unique circumstances.
Now is the time to connect with your clients and customers like never before. Communication is key. Don't leave them in the dark about what you're doing, seek them out and keep them informed, you'll be grateful you did.
If you require any help with marketing, design, content creation or PR, get in touch with us on 01792 293 333 or email info@serenglobalmedia.com